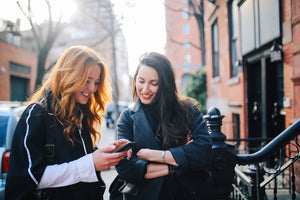 Online language courses with Berlitz
Learn a new language with Berlitz's online courses. Our effective and fun courses use cutting-edge techniques and a customizable platform. Choose from live classes or self-paced courses with instructor support. Explore our options now.
Choose your online courses
Self-paced online learning
Our self-paced courses make learning a language easy – study online in your own time and practice what you have learned with our Berlitz instructors. 
Learn more
Live online language learning
Berlitz live online gives you the same benefits and human interaction of a physical classroom, with the added convenience of learning from wherever you want, at a time that suits you.
Learn more
Benefits of online language classes with Berlitz
There are many benefits of online language learning with Berlitz, most notably, the ability to learn anywhere, while not sacrificing the results. Whether you want to learn Chinese online, English online or any other language we've got a program to suit your needs.

The curriculum delivered in the online language classes is the same as the curriculum delivered at any of our language centres. The only difference is with online learning, you are able to customise the program based on your availability and goals.
When you take an online language class with Berlitz, you:
- Can schedule classes around your availability
- Learn at your own pace
- Study wherever you want
- Remove travel, parking and traffic obstacles